Jennifer Farnes
– Owner, Master Faceter, Graduate Gemologist
Jennifer Farnes was born, raised, and attended college in Montana. As a child, her brothers would take her adventuring into the mountains in search of rocks, fossils, and crystals. From sapphire hunting and digging for garnets, to panning for gold and collecting minerals, her love of the outdoors and rock-hounding never subsided. In 2003 she accepted an opportunity to learn the art of stone faceting, which expanded her love of rocks into a new career. She is a full-time Master Faceter, providing custom gemstone cutting and lapidary services to jewelers across the country. She has continued her education in the jewelry industry by receiving recognition as a Graduate Gemologist. Jennifer is the heart and soul of Revolution Jewelry Works and provides expertise in all aspects of custom jewelry design.
Janelle McNeil
– Master Jeweler, Shop Manager, Resident Canary
Janelle McNeil is a native of Colorado and is a third-generation jeweler. She grew up in her grandparents and parents jewelry stores apprenticing under her mother. She has spent the past 15 years doing jewelry repair around Colorado, but in the last six years she has been pursuing her real passion of custom jewelry design. She likes trying new setting techniques and incorporating different types of mediums. Her goal is to create jewelry in Colorado Springs that makes a statement or at least starts a conversation. You can also purchase her personal designs at Revolution Jewelry Works from her design collection, "Nell Marie".
Caitlin Geyer
– Showroom Manager, Custom Specialist, Outdoor Enthusiast
Caitlin Geyer grew up in an Air Force family moving and travelling all over the world. She landed in St. Louis, Missouri where she graduated high school and began a career in women's clothing retail. Here is where she found her love for fashion and design! In the spring of 2016 though a love for the outdoors, the mountains, and a chance to be closer to family brought her to beautiful Colorado Springs. Not long after that, she was eager to make a change and find a new avenue to indulge her passions, which brought her into the jewelry world. She most enjoys helping clients to find their most perfect piece to complement their wardrobe and bringing their older pieces new life. In her down time, she can be found hiking and skiing in the mountains or hanging out at home with her cats!
Caleb O'Leary
– Fine Jeweler, Fabricator, Motorhead
Caleb was born and raised in Colorado Springs & is a kickball enthusiast and self-proclaimed motor head (owning an average of 7 personal vehicles). Several years ago his older brother introduced him to the jewelry industry by showing him how to size a ring at the trade shop he was employed with. Caleb mimicked the process, sized a ring, and had a job in the same trade shop the very next day! He has always been a people person, but working in a trade shop meant the same tasks day after day. Since joining Revolution, he has realized the one thing missing from his jewelry life was getting to see surprise and joy in peoples faces upon receiving their jewelry in dazzling finished condition. He especially loves hugs from clients when an heirloom has been restored to it's original glory.
Kelly Jewitt
– CAD Designer, Graduate Gemologist, Master Caster
Kelly was born and raised in Fort Myers, Florida where she started her own jewelry business creating wire & beadwork designs. Pursuing her passion for jewelry, Kelly was excited to be accepted into the Tyler School of Art at Temple University in Philadelphia, one of the leading art schools for Metals, Jewelry, and CAD-CAM. After graduating with a BFA, she returned to Florida where she began working for a small, high-tech, full custom jewelry store. Kelly was able to expand her knowledge and assist with manufacturing while with their team for five years. She then pursued Gemology in San Diego, California where she got her Graduate Gemology degree from GIA. In 2020, Kelly moved to Colorado and joined the Revolution team; and is excited to be back on the design and production side of the business. Her favorite part of the job is bringing designs to life and making pieces of jewelry that clients have always wanted but could never find!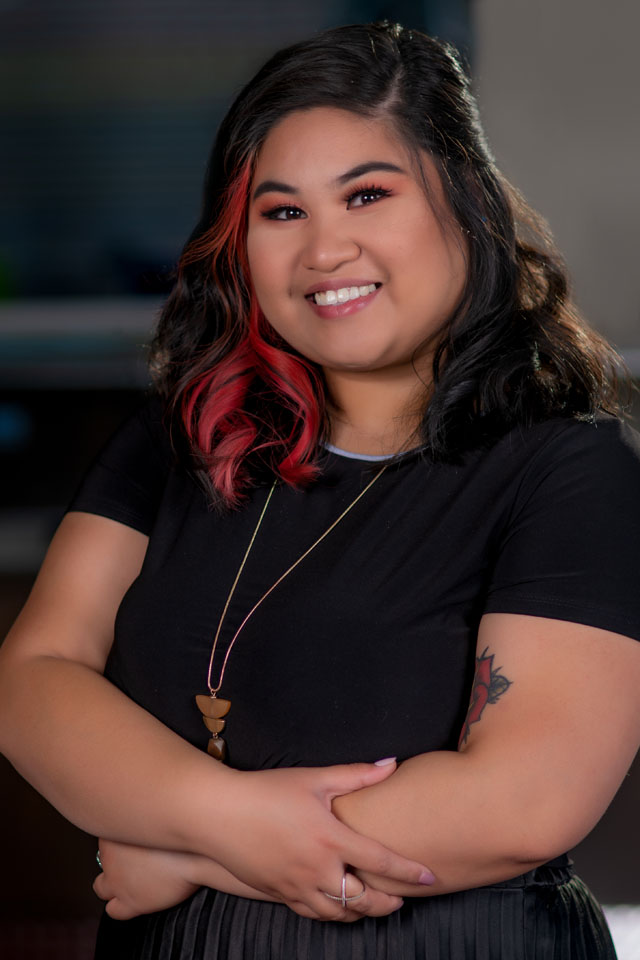 Marie Jo "MJ" Panganiban
– Custom Specialist, Repair Liaison, Foodie
Marie Jo (or as most people know her; "MJ") was born in a little province on the northern island of The Philippines. When she was 2, her family moved to the small island of Guam where she lived most of her life. In the summer 2014, MJ made the big leap to leave her little island and come to Colorado to start a new adventure. While she has worked in retail most of her career, she found her love of jewelry in 2018. MJ loves to hear the stories and what makes every piece of jewelry special to each client. In her free time, MJ's passion is food! Whether it is trying out a new cuisine or cooking for her friends and family, she loves the memories created around a good meal.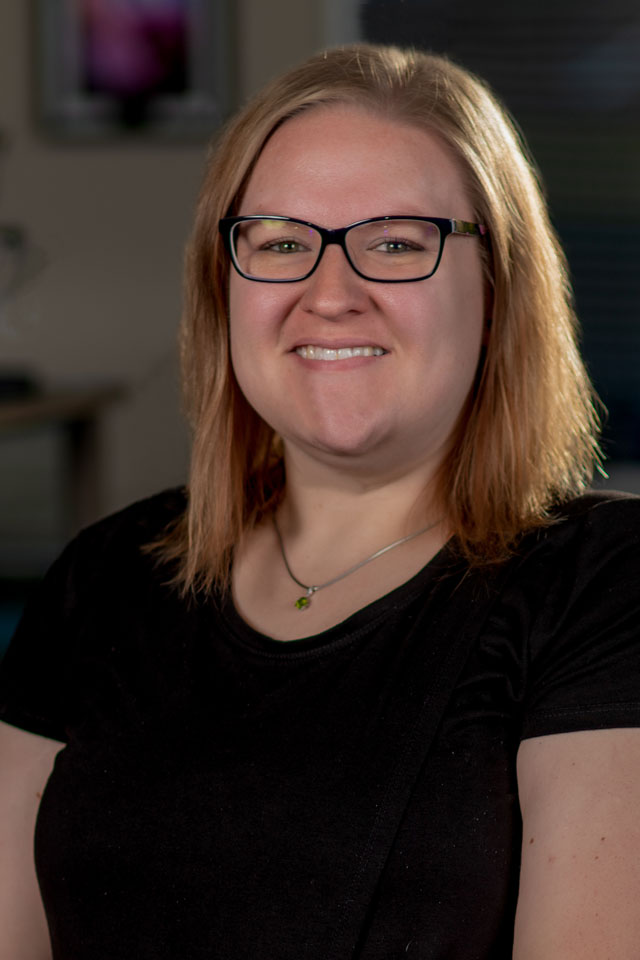 Hollie Arrington
– Jeweler, Repair Liaison, Girl Friday
Hollie was born and raised in Colorado Springs, Colorado. After graduating from UCCS with a degree in Psychology and Criminal Justice, she was having hard time finding work in her field of education. In her job search, she was presented an opportunity to work with Teri Vogan, a local jewelry store owner. Hollie soon became Teri's apprentice, discovering her love for the jewelry world. Hollie is currently pursuing her Graduate Gemologist Certification from the Gemological Institute of America and has found a passion for colored gemstones. Hollie intends to introduce her daughter to the beautiful world of jewelry as well, creating a legacy that can be carried on for generations to come!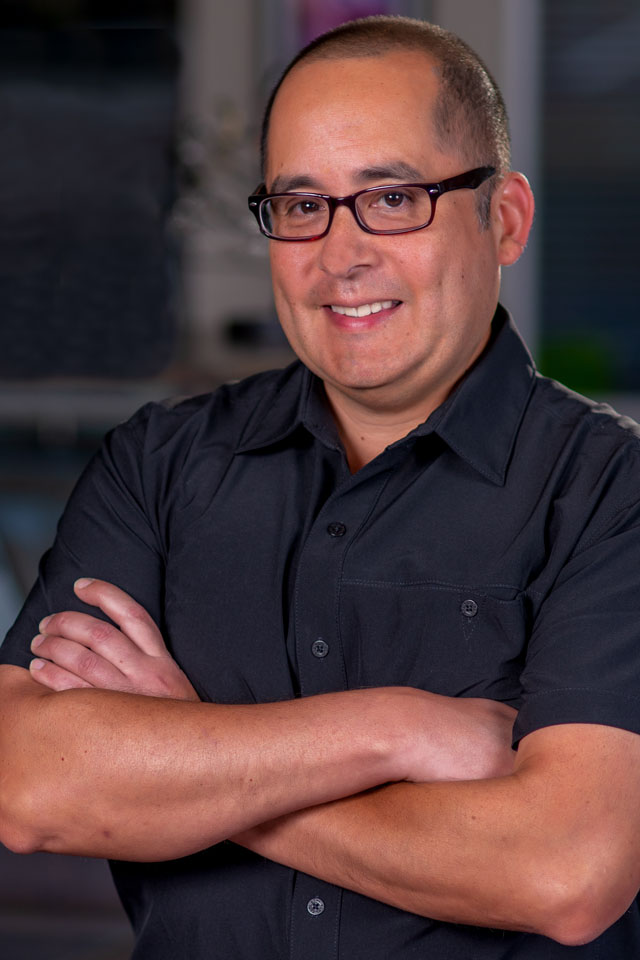 Chris Albarran
– Jeweler, US Navy Veteran, Nature-Lover
A native Houstonian and 5th generation jeweler, Chris grew up at his father's bench learning the trade very early. Even during high school he spent the summers apprenticing at his dad's jewelry shop. After graduation, Chris enlisted in the US Navy and proudly served 4 ½ years. During his time in the Navy, Chris sailed the world, visiting many countries. It was during this time that he developed the desire to travel and learn about other cultures, as well as gain a passion for photography. Once his enlistment was over, he returned to Houston and returned to working with his dad, venturing out on his own as a private jeweler in 2009. Chris loves being out in nature; mainly hiking and cycling, so he knew it was time to find a better playground. Chris moved to Colorado Springs specifically to join the RJW family. He could not think of a better place for that perfect work life balance! He is excited to be part of RJW's talented team and to grow his skill sets by learning the custom side of the business.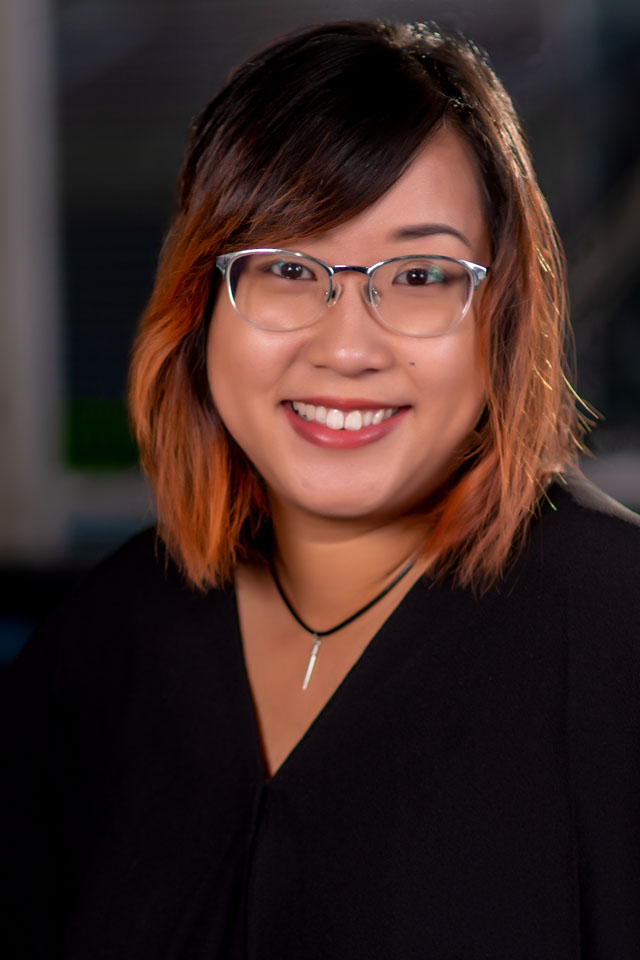 Liz Kenagy
– Jeweler, Artist, Cat Lady
Growing up, Liz was always an indecisive artist. Picking up countless odd crafts like crocheting, painting, pottery, and even soap making; she always knew that creating was her passion. After moving around the country and eventually settling in Ohio, Liz was accepted into the Bachelor of Fine Arts program at Miami University. Originally a painter, Liz found that nothing was worse than doing the same thing over and over again. When she enrolled in a class for Jewelry Design, she fell in love with the extensive diversity that 3-dimmensional arts like jewelry making had to offer. After graduating, she began working for a corporate jewelry chain and honing her skills behind the bench. In 2021, Liz moved across the country again; this time to Colorado in pursuit of a jewelry shop that would allow her to fine-tune her skills and pursue her dream of making her own unique jewelry.
Jeremy Farnes
– Technology Guru, Tesla Superfan
Computer technology has long held Jeremy's interest since his first encounter with an IBM-PS1 that his mother bought at Sears. When the machine came home, he set to dismantling and figuring out how the system worked cementing his love for computers and technology. After high school, Jeremy worked as a technician for a computer store that built custom computers for businesses where he was found and recruited into defense contracting in 1998. He has spent the last 25+ years continuing to work in technology, and uses his skills to maintain all of the systems and state-of-the-industry technology at Revolution Jewelry Works. Most recently he has discovered new enjoyment in CAD/CAM jewelry design, and attended an intensive training seminar to better assist with custom jewelry design at the studio.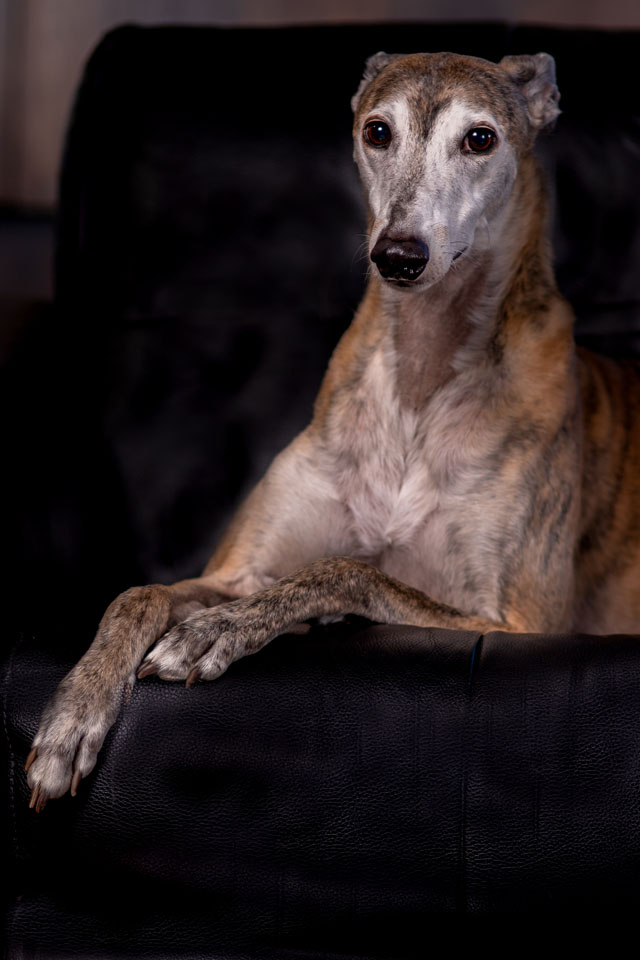 Freya – Shop Mascot, Retired Greyhound
Freya was born on Patriot's Day into a long line of champion racing Greyhounds. She knew from a very young age that running was fun, but she couldn't understand why all the other dogs wanted to eat a toy rabbit. While she was among the fastest dogs in her age group, she was retired at the young age of 18-months because she didn't have the prey drive to win races. Really, she knew there was more to life than running in circles! After attending an obedience course with inmates in the Colorado State Prison, she was adopted into Revolution Jewelry Works. She has been a cheerful member of the team since 2014. She likes to think, "No one can have a bad day when there's a dog to pet!"